[missing translations following soon hopefully]
** This will be a chronicle of repression and actions in solidarity as well to give an overview on whats happening and make it more visible. If you hear about repression and the affected people are cool with publishing it, please send us an email **
[DieWG] 27.05.2019 'Squat the police' – eviction of the squatted police station Fehrenbachallee52 in Freiburg, more than 20 people controlled by police

rdl / indymedia: The on the 25th squatted former police station was evicted by the local police and Hundertschaft on the 27th of May. During the eviction over 20 people were randomly selected, surrounded and checked by police. The press spokesperson of the police claimed 'that they were believed to be involved in trespassing and property damage' and the controls were done to look for proof.
(picture from rdl and indymedia)
[FreeNekane] 29.05.2019 Solidarity call for Nekane Txapartegi by Radio Dreyeckland

(German only sorry) "Solidaritätserklärung von Radio Dreyeckland
Keine Auslieferung von Nekane Txapartegi!
Radio Dreyeckland erklärt sich solidarisch mit der baskischen Feministin und freien Radio-Redakteurin Nekane Txapartegi. Wir verurteilen die erneuten Versuche der spanischen und Schweizer Justiz, Nekane aus der Schweiz und in die Hände ihrer ehemaligen Folterer auszuliefern.
1999 wurde Nekane, die ehemalige Stadträtin der baskischen Kleinstadt Asteasu, von der spanischen paramilitärischen Polizei Guardia Civil entführt und fünf Tage in einer Kontaktsperre gehalten. Während ihrer Haft wurde Nekane von der spanischen Polizei brutal gefoltert, sexuell misshandelt und gezwungen, ein falsches Geständnis zu unterzeichnen. Aufgrund dieses Geständnisses wurde sie 2007 zu mehreren Jahren Haft verurteilt.
Nach ihrer Flucht in die Schweiz wurde Nekane im April 2016 in Zürich vor der Schule ihrer Tochter erneut festgenommen, nachdem das spanische Gericht einen Auslieferungsantrag an die Schweiz gestellt hatte. Nekane und ihre Anwält*innen gingen in Berufung gegen die Auslieferung und stellten ein Asylgesuch."

[NoPolgBW] 25.05.2019 Demo against new police law in Freiburg
rdl / Badische Zeitung: About 600 people protested against the new police law in the city center of Freiburg.
A speech by people in solidarity based on a text about the planned police law by ABC Südwest,  click here to listen (German).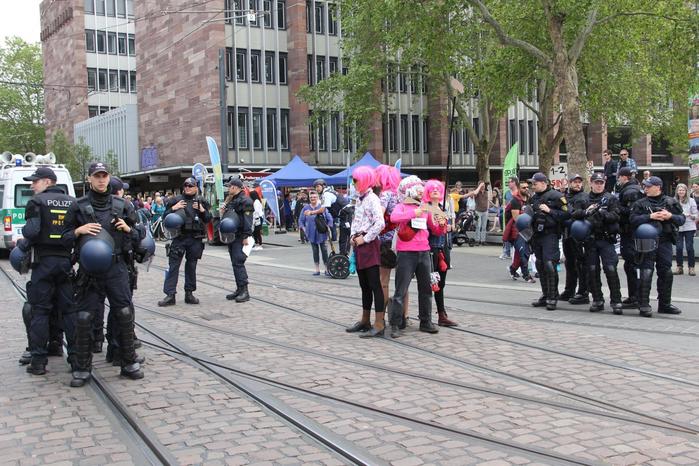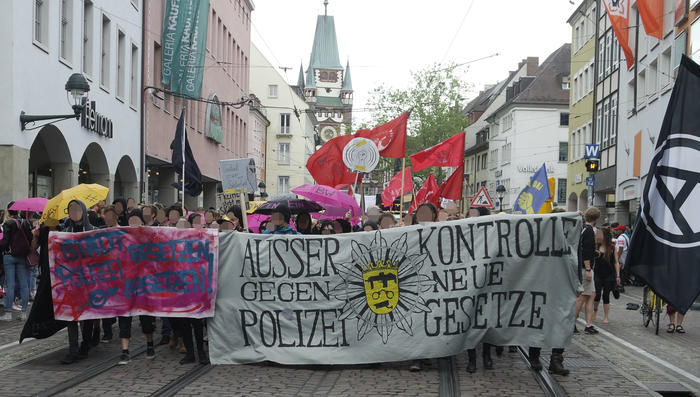 [Polizei] 24.05.2019 Mass controls by police in Freiburg violating the law
rdl: "Die Großkontrolle der Freiburger Polizei und der VAG am 24. April 2017 war rechtswidrig. Das entschied das Freiburger Verwaltungsgericht kürzlich. Die von der Freiburger Polizei vorgelegten Daten reichten dem Gericht nicht aus, um zu bestätigen, dass das Bermudadreieck und die untere Bertoldsstraße tagsüber "gefährliche Orte" sind. Somit hatte die verdachtsunabhängige Kontrolle keine Rechtsgrundlage. Nun stellt damit auch die Frage, ob die durch die Stadt Freiburg geplante Kameraüberwachung dieser Orte im Rahmen der "Sicherheitspartnerschaft" auch rechtswidrig sein könnte."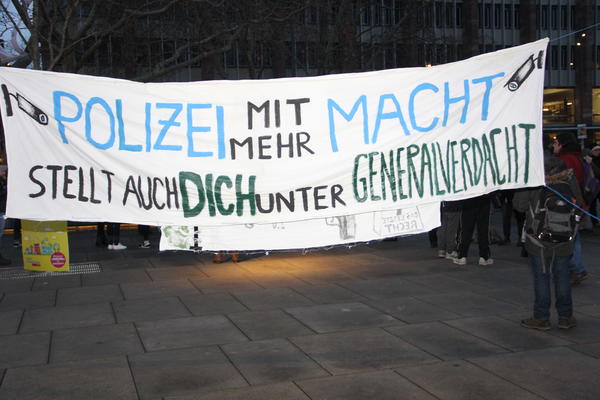 [Antifa] 22.05.2019 Fascists attack people taking down AfD posters, person passing by tries to help and is facing charges now
rdl / AAF: ""Pfefferspray und Schläge mit einer Zange" – AfD-Mandic und Hagerman bei einer zweifelhaften "Festnahme" an der Kaiserstuhlbrücke.
Vor der Wahl zum Gemeinderat wurden zahlreiche Plakate der AfD abgerissen oder beschädigt. Offenbar legte sich der Anwalt und jetzt neugebackene Stadtrat Dubravko Mandic und zusammen mit Robert Hagerman auf die Lauer und fing einen mutmaßlichen Abreißer und eine mutmaßliche Abreißerin. Die aggressiv wirkende Aktion verblüffte einen Fahrradfahrer, der Anhielt und sich einmischte. Ein Akt von Zivilcourage, der damit endete, dass Mandic und Hagerman nun ihn angriffen wie er im Gespräch mit Radio Dreyeckland erklärt. Mandic erklärte demgegenüber: "Noch bevor die Polizei eintraf, hielt ein Radfahrer an und griff Dubravko Mandic und seinen Kollegen an. Dieser Angriff konnte abgewehrt werden". Beide Seiten haben Anzeige erstattet. Zum Glück gibt es auch einige Zeugen."
[Fabrikool] 14.05.2019 Eviction of the squatted Fabrikool in Bern
check out barrikade.info
[Bässlergut] 28.04.2019 Ausbruch aus dem Abschiebegefängnis in Basel
barrikade.info: Ausbruch aus dem Bässlergut. Letzte Woche habe ich mich bei der Lektüre einer Gratiszeitung über eine kleine Randnotitz gefreut: Ein Junger Mann sei aus dem Gefängnis Bässlergut ausgebrochen.
Jetzt als ich dazu kam diese erfreuliche Nachricht auf Barrikade zu teilen, musste ich leider lesen, dass er später am Abend in Deutschland wieder verhaftet wurde..Anscheinen sei ihm die Flucht über eine Baustelle gelungen.Ich wünsche dem Freiheitsliebenden viel Kraft um den Gittern wieder entfliehen zu können und hoffe, dass seine Flucht weitere Gefangene inspiriert.
Freiheit für alle Gefangenen! Feux aux Prisons!"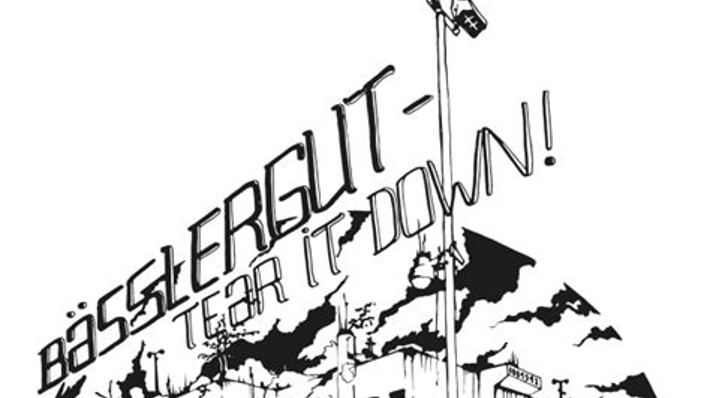 [Free Eule] 18.03.2019 For a world free of cages! Banner action for the International Day of Political Prisoners in Freiburg
indymedia: On the ocassion of the International Day of Political Prisoners on the 18th of March 2019, two banners were dropped in Freiburg in solidarity with all people enduring prison and repression.
Some meters high between two trees in Stuehlinger Park the words "For a world without cages" can be seen as of the early hours of this morning. Another banner was hung up opposite the university library concerning the 6-month-long imprisonment of the recently freed anarchist Eule from Hambach Forest. …"
[PAG] 12.01.2019 Wild demo and some coloring of the local court in Freiburg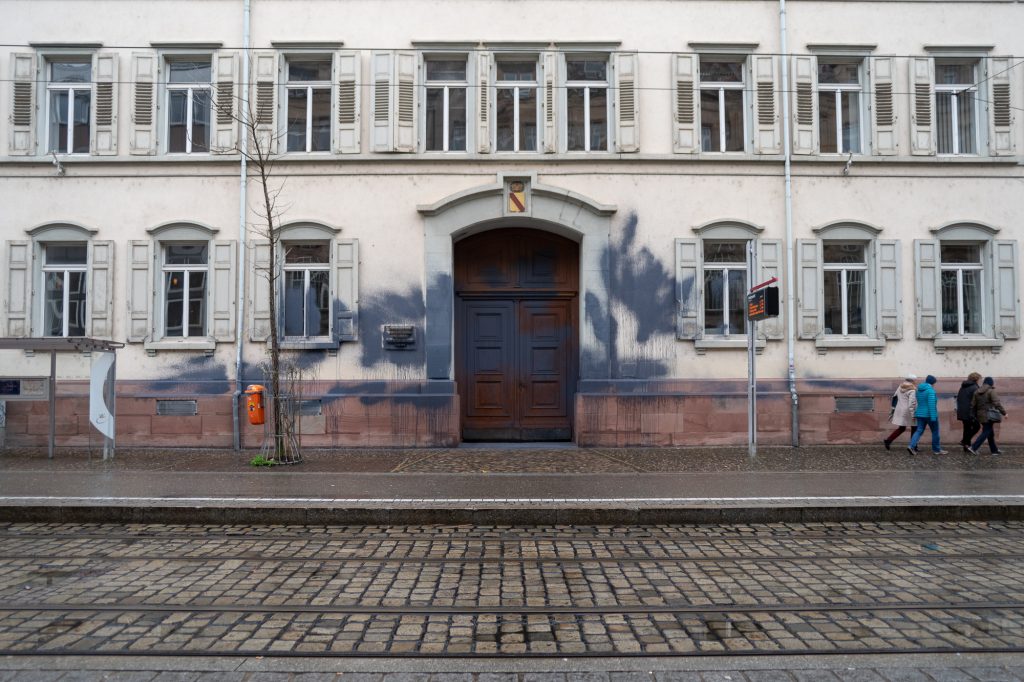 [PAG] 12.01.2019 Demo against new police laws in Freiburg
About 800 protested against the tighetening of police law in Freiburg. Info by the dressin warm campaign on indymedia (German).
[Racial profiling] January 2019 Mannheim: Police brutality and repression after showing solidarity at a police control

S is facing a trial for allegedly resisting and attacking an officer at Amtsgericht (local court) Mannheim on 21.01.2019 starting 11 am.
[Anti-Knast] 12.01.2019 Paint attack on court and prison in Bern
[NBA] 11.01.2019 Climbing acivist sentenced to 450€ penalty after No Border Action Days 2016
A climbing activist who supposedly blocked the A5 interstate by abseiling from a bridge was charged by the Lörrach district cout to 30 Tagessätze a 15€ (450€) for coercion (Nötigung) of the folks in cars that had to stop because of the blockade.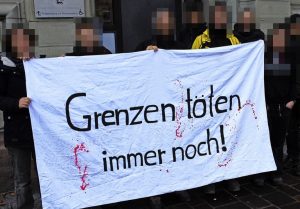 [Basel 18] Autumn / winter 2018: Lots of solidarity for Basel18
From Bern to Berlin lots of actions in solidarity with the Basel18 defendants took place. Here some pictures and a great video.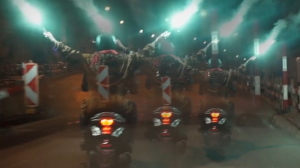 [linksunten] 24.10.2018 Spy working for Verfassungsschutz (interior intelligence) uncovered
The spy Reinhold Kapteina from Cologne investigated the radical left for years. He was uncovered by information found in court files of the linksunten ban trials. More infos on barrikade.info (German).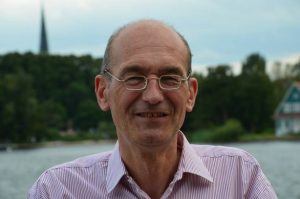 [Basel 18] Oktober 2018: Trial after wild demo in Basel
'In October 2018 the trial against 18 folks accused of taking part in a wild demo in June 2016 in Basel began. On the 24th of June 2016 a wild demo took place accompanied by attacks on the racist SVP (party), a UBS bank branch, some insurances and a criminal court in Basel. When cops arrived they were greeted with stones and bottles.
The defendants face due to the construct of complicity drastic penalties. As a result of pressure by the lawyers the sentence was delayed, but is to be expected on January 25th 2019.
More info about the trial on barrikade.info (German).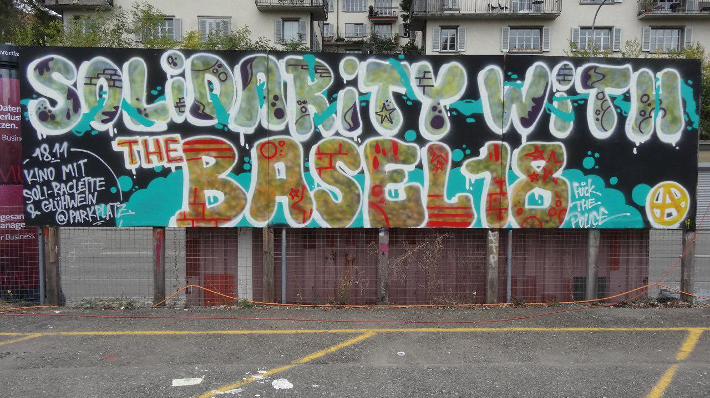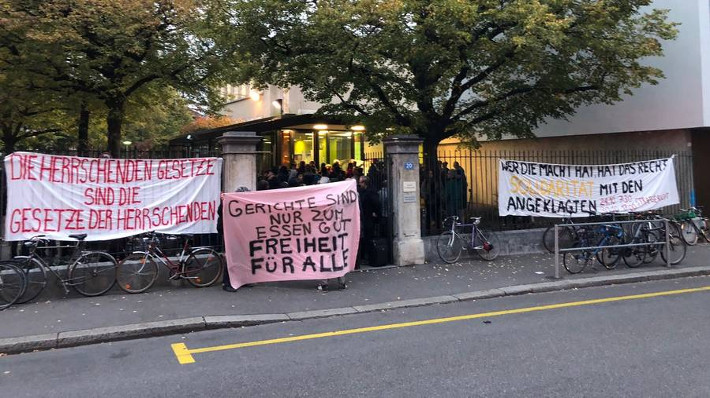 [G20] September 2018 Robin`s process is going into the second instance
The defendant Robin was convicted to a fine for supposed assault, but neither the defendant nor the prosecution was accepting the sentence. So the defendent as well as the prosecution gave notice of appeal and the process will go into the second instance.
As soon as we know about the next trial date we will inform you.
[Antifa] 16.07.2018 trial against antifascists after succesfull self-defence against fascist assault
On April 29th 2017 seven members of the fascist party "Der III. Weg" attacked an antifascist info booth in Rottenburg am Neckar. The antifascists were able to defend themselves, but some are now facing repression. On July 16th two antifascists were convicted to a fine by the Rottenburg district court. Fascists were invited as witnesses by the court. Outside of the court about 50 people held a rally in solidarity with the folks on trial. More info in German on indymedia.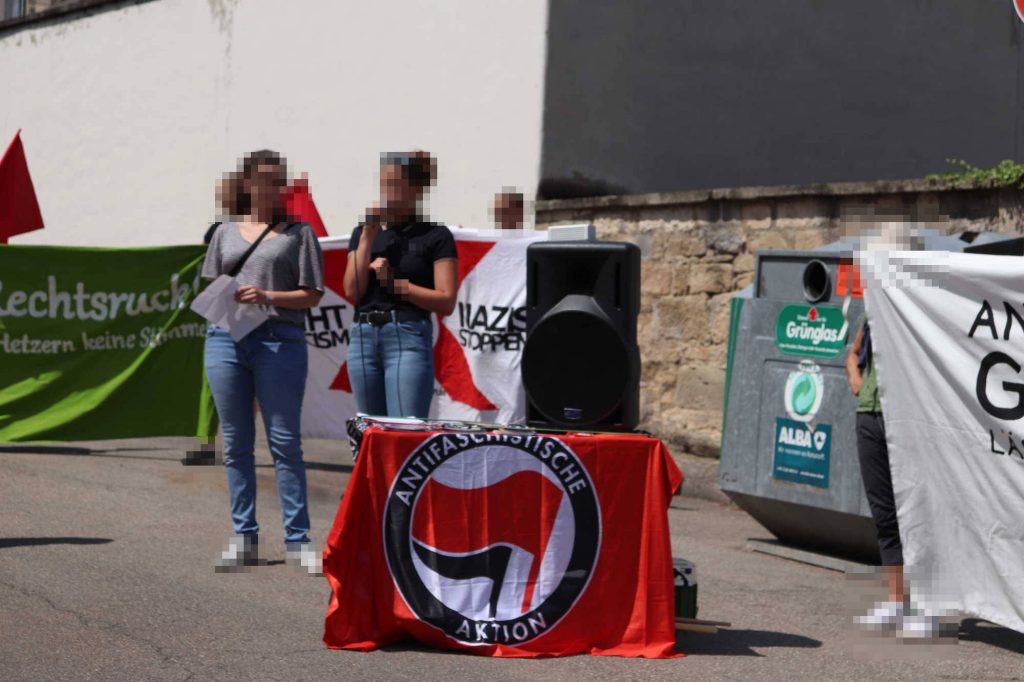 [NBA] 04.07.2018 Trial against Carlito at Lörrach district court (postponed)
Trial against Carlito after the A5 interstate blockade. Postponed to August 17th
[G20] 15.07.2018 solidarity action in Tübingen

from tueinfo: "In der Nacht von Montag, dem 09.07.2018, auf Dienstag wurden in Tübingen mehrere Wände als Ausdruck von Solidarität gegen die G20-Repression betextet. Auch wenn die Berichterstattung über die G20 Proteste nachgelassen hat, sich die Aufmerksamkeit der Öffentlichkeit wieder anderen Themen zuwendet (nicht zuletzt der Fussball WM der "Männerteams"), wir haben nicht vergessen dass der G20 Gipfel noch lange nicht vorbei ist. Die Repressionswelle gegen Aktivistis rollt weiter. Es gibt hunderte Anklagen, viele offensichtlich konstruiert, um die massive Polizeigewalt nachträglich zu rechtfertigen…."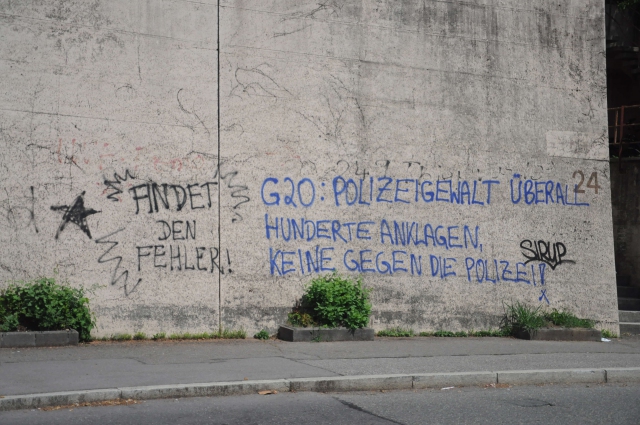 [G20] 04.07.2018 Hamburg, trial against Robin
After the first trial date was cancelled, it now took place on the 4th of July at the Hamburg-Mitte district court. The police witnesses managed to tell a good tale and the judge bought without critical questions of course, so in the end Robin was sentenced to a fine of 90 'Tagessätze' á 5€ (fine calculated on daily rate of income) for resisting and assaulting an officer (§§ 113, 114, 223 StGB).
[G20] 20.06.2018 Hamburg, trial against Robin
After the G20 summit protests activist Robin was supposed to stand trial on an assault case at the Hamburg-Mitte district court on the 20th of June 2018. The trial was canceled for now due to a formal error in the penalty order.

[Racial profiling] Mai 2018 Mannheim: Brutal arrest and repression after showing solidarity at a police control

S is facing a trial for allegedly resisting and attacking an officer after intervening at a racist police control at Mannheim train station.
[NBA] 21.05.2018 Tübingen
Bei einer Kletteraktion gegen Abschiebung wurde ein Transparent mit der Aufschrift "Folter ist Abschiebung ist Mord. Grenzen töten" in 15m Höhe angebracht. Auf tueinfo folgten solidarische Grüße an von Repression Betroffenen No Border Aktivist_innen.
[Police] Spring 2018: drones used at demos
The Baden-Württemberg police is testing drones since April 2018 according to press releases. They were already seen at protests by activists. How many drones have purchased by the cops or where they are stationed remains unknown.
[NBA] 09.05.2018 Lörrach

Prozess gegen Aktivistin am Amtsgericht Lörrach, ihr wird vorgeworfen an der deutsch-schweizer Grenze Autofaher*innen zum anhalten bzw. Langsamfahren genötigt zu haben.

[NBA] 26.04.2018 Lörrach

Dritter und letzter Prozesstag Lido Lorey, Urteil lautet 400 € (40 Tagessätze zu 10€) wegen Nötigung und Vermummung plus Prozesskosten.
[NBA] 10.04.2018 Lörrach

Zweiter Prozesstag Lido Lorey am Amtsgericht Lörrach. Wieder verschoben wegen technischer Probleme, 3. Prozesstag am 26. April.
[NBA] 27.03.2018 Lörrach

Prozess gegen Lido Lorey, erster Prozess gegen Aktivistin aus der Schweiz nach den No Border Action Days vor dem Amtsgericht Lörrach, nachdem sie gegen einen Strafbefehl Einspruch eingelegt hatte. Wegen technischer Probleme bei der Verhandlung geht der Prozess am 2. Prozesstag am 10. April weiter.
[NBA] 01.02.2018 Lörrach

Prozess gegen den Aktivisten U. vor dem Amtsgericht Lörrach, nachdem U. gegen einen Strafbefehl Einspruch eingelegt hatte. U. wird zu 60 Tagessätze a 30€ wegen Nötigung verurteilt. U. wird das Urteil anfechten.
[Hambi] 25.01.2018 Tübingen
tueinfo: "Seit Dienstag, dem 23. Januar 2018 befinden sich neun Aktivisti* aus dem Hambacher Forst wegen Widerstand gegen Vollstreckungsbeamten in Untersuchungshaft."
Um unsere Solidarität mit den eingesperrten Aktivist_innen aus dem Hambacher Forst und allen derzeit von Repression Betroffenen zu zeigen, wurde ein Transpi mit der Aufschrift "freedom for Hambach prisoners, war against everyone who destroys the earth and confines our comrades" (Freiheit für die Gefangenen aus dem Hambacher Forst, Kampf allen die die Erde zerstören und unsere Genoss_innen einsperren) aufgehängt.
[Antifa] 19.01.2018 Reutlingen: right-wing party meeting disrupted, lots of police violence

tueinfo: Am 19.01.2018 hielt die AfD ihren Neujahrsempfang im Reutlinger Spitalhof ab. Um 17:30 hatten sich bereits 300 Menschen versammelt um gemeinsam ein Zeichen gegen die AfD und für eine solidarische und offene Gesellschaft zu setzen. Abgeschirmt von Gittern, Polizei mit Pferde- sowie Hundestaffel hielt die AfD unter lautstarkem und vielfältigem Protest ihren Neujahrsempfang ab. […] die Polizei ging wie in den Jahren zuvor offensiv gegen die Aktivist*innen vor. So kam es beispielsweise zu starken Schlägen mit Schlagstöcken. Mindestens fünf Antifaschist*innen wurden unter fadenscheinigen Gründen festgenommen und auf das Reutlinger Polizeirevier in der Burgstraße verfrachtet.
tagblatt: 14-jährige bei Demo brutal festgenommen und übergriffig durchsucht, Mutter die ihre Tochter festhielt wegen Widerstand und versuchter Gefangenenbefreiung angezeigt.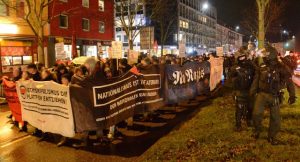 [NBA] 17.01.2018 Lörrach

Prozess gegen Aktivistin vor dem Amtsgericht Lörrach, nachdem diese gegen einen Strafbefehl Einspruch eingelegt hatte. Sie wird zu 20 Tagessätzen a 10€ verurteilt wegen psychischer Beihilfe zur versuchten Nötigung und wird in Berufung gehen.
[direct action] 02.01.2018 Tübingen
tueinfo: 'At night on the 2nd of January 2018 a police station in Tübingen's south was covered with paint. The year 2017 delivered as to be expected with the G20 repression and the new police law any reasons for this ation.'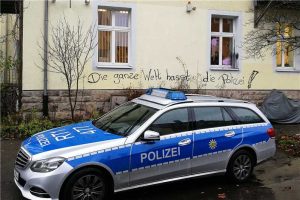 [linksunten] 16.12.2017 Freiburg
Weihnachtsmarktdemo unter dem Motto "Unsere Solidarität gegen ihre Repression" in Freiburg.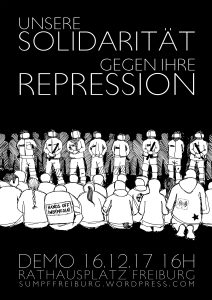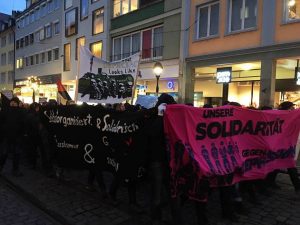 [NBA] Dezember 2017 Freiburg

Zwei Personen werden vom Jugendgericht wegen der A5 Blockade verurteilt.
[NBA] Herbst 2017 bundesweit

Die Staatsanwaltschaft beginnt Strafbefehle wegen den No Border Action Days an Aktivist_innen zu verschicken. Viele legen Einspruch gegen den Strafbefehl ein.
[linksunten] 25.08.2017 bundesweit / Freiburg
Das unabhängige Medienportal linksunten indymedia wird vom Innenministerium verboten, am selben Tag werden mehrere Privatwohnungen und die KTS in Freiburg durchsucht.
[Hambacher Forst] 26.05.2017 Böblingen: Trial against anarchist after Hambach coal train blockades
The defendant is being charged for disturbing public services even if RWE, the energy company running the coal mine and power plants, is a private business. There is a report about the trial here (German).
[Antifa] April 2017 Rottenburg / Tübingen
Bei einem antifaschistischen Infotisch in Rottenburg am Neckar kam es Ende April 2017 zu einem versuchten Angriff von Faschisten des "III. Wegs". Die Antifaschist*innen, die den Angriff erfolgreich abwehrten, wurden im Anschluss mit Repressalien überzogen.
[NBA] April 2016 Freiburg, Basel, Weil am Rhein

Im Rahmen der No Border Action Days (NBA) in Freiburg und Basel besetzen Aktivist_innen die A5 nahe dem Grenzübergang Weil am Rhein. Es kommt zu dutzenden Festnahmen.