Primbo in pre-trial jail after VilLA54 squat eviction during Tu Mal Wat Tage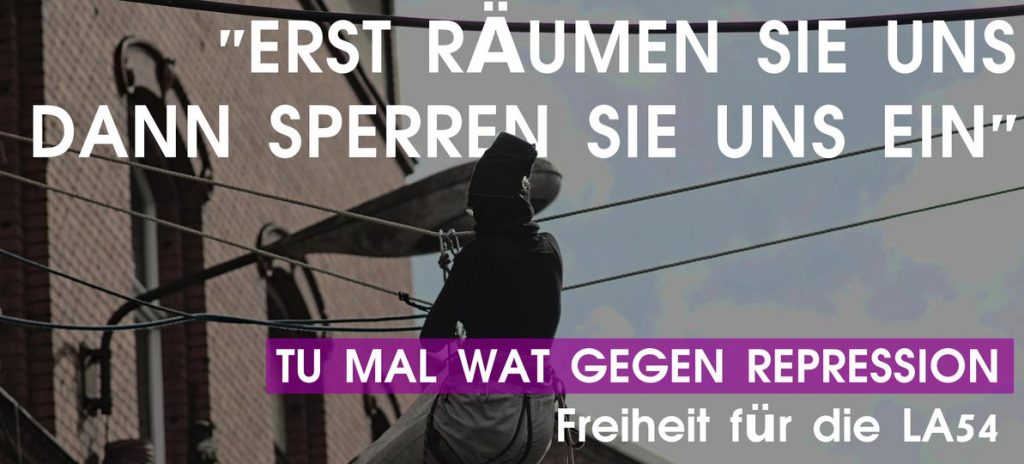 Since the eviction of the VilLA54 squat in Berlin Primbo is imprisoned for not giving their ID to the state. The VilLA54 was squatted during the Tu Mal Wat action days in Berlin. Primbo is now in the JVA Berlin-Lichtenberg jail awaiting trial. Show your solidarity, go into action, write letters! Free Primbo!
Info about letters to Primbo:
Address: An Primbo // unbekannte Person, 533/19/9, JVA Lichtenberg, Alfredstraße 11, 10365 Berlin
sender: "your nick name", c/o Kalabalik, Reichenberger Straße 63, 12055 Berlin
Please write the "Eigentumsvorbehalt" on the envelope and consider using gloves to give the cops as few infos and traces as possible. Add paper, envelope and stamps to your letter, so Primbo can answer. You can pick up answers to your letter at Kabalik in Berlin. They are open Friday 6-7 pm and starting mid of October 2-7 pm and Sundays 3-7 pm.
Solidarity pictures and actions for Primbo
(collected from indymedia, barrikade, etc. – send us more!)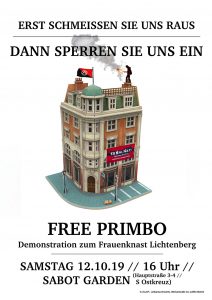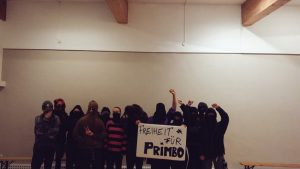 Aktion: Tu mal wat weiter- Farbattacke auf das Amtsgericht Lichtenberg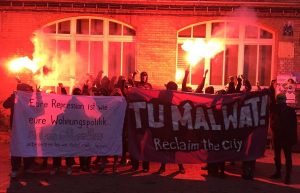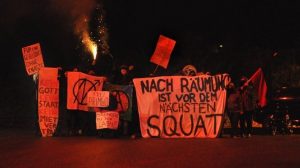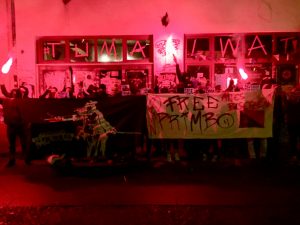 Aktion: Vonovia Auto angegriffen